THE  MFW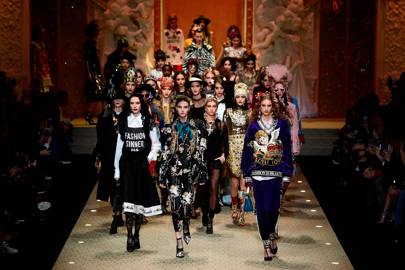 The temporary absence of a Gucci show – which will be presented in Paris – opens the door to a renewed Milanese fashion week, which includes special events of important residences and activities as the most anticipated shows in the city.
Moncler unveiled the second chapter of his Genius initiative on Wednesday, September 19th. The showcase is a novelty for Moncler, which debuted in its last direction in a special event before the Milanese shows, bringing together several international designers to create eight capsule collections in collaboration with the brand. Let's see if you have a chance to see if Pierpaolo Piccioli, Craig Green, Simone Rocha, Hiroshi Fujiwara, Palm Angels and Kei Ninomiya – whose Moncler collections are falling after the other – will return for a renewed stint.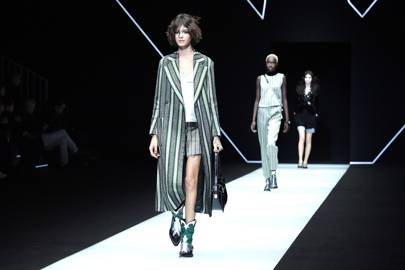 Emporio Armani
 missed the men's program in June in favor of a co-show, which took place on Thursday, September 20th at 9:00 pm.
The exhibition will feature a special exhibition on the show, which follows the previous one-off events of Emporio Armani in Paris and London.
Lately, Giorgio Armani has been honest in changing his traditional show formats and making an impact with the new generations.
He presented the haute couture show in July for 
Armani Privé
 in the observing the backstage: "People do not know the difference between couture, prêt-à-porter and sportswear."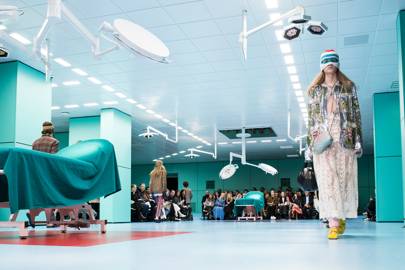 Gucci did not perform in Milan. Alessandro Michele brought the circus to the streets, presenting the first Monday in Paris. But he has no intention of renouncing the first day of the Milan program, which traditionally developed Gucci. Instead of the show, in collaboration with The Michael Clark Company. The dancer and choreographer set up a dance show for the evening, followed by Gucci with the club boys gathered in London in Milan. Clark has already participated in the short film by Gucci  The Performers: Act VI  for  GQ .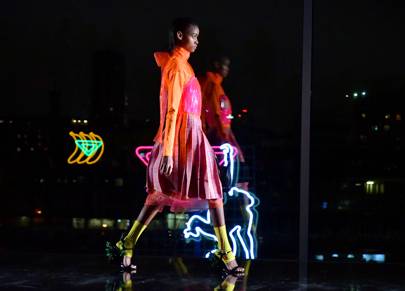 Prada  has found its new rhythm, compared to three percent last year. "Today the results of this transformation are visible and supported by many positive signs of the market," declared the managing director Patrizio Bertelli in a statement. "We are constantly working to remodel the Prada Group".
---
---