Milan Fashion Week
From its newly balanced schedule to creative director Daniel Lee's next trendsetting show for Bottega Veneta, this is Vogue's guide to MFW spring/summer 2020. Image credits: Getty Images/Shutterstock.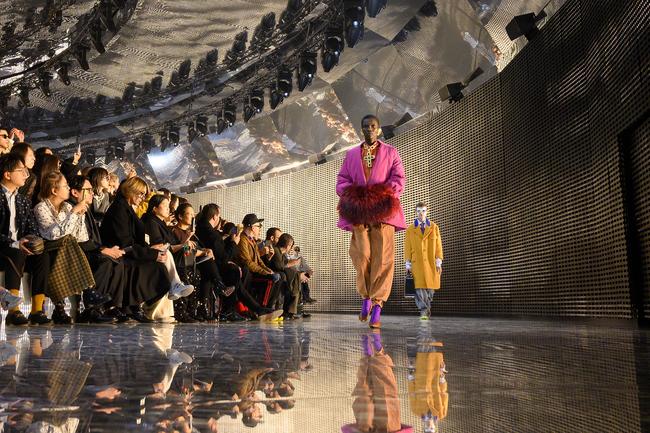 Hot on the heels of New York's schedule shake-up and London's public-facing shows, Milan Fashion Week spring/summer 2020 (September 17 to 23) is making a case for parity, sharing out the most sought-after schedule slots among the designers in favour of a more balanced calendar.
"A strong spirit of sharing and synergy has drawn up a more balanced calendar to give due weight to all of the fashion weekdays and thereby benefit the entire system and the city of Milan," noted a statement from Camera Nazionale della Moda Italiana (CNMI) in July. The decision came after a roundtable discussion involving high-profile brands such as Gucci (above), Fendi, Max Mara, Giorgio Armani, Prada, Marni, Salvatore Ferragamo and Bottega Veneta.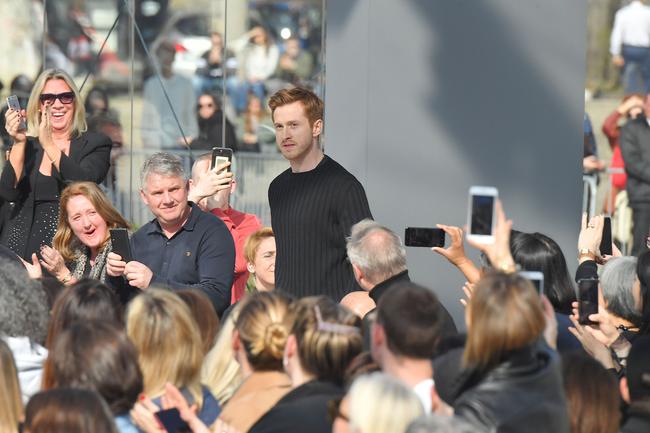 Speaking of Bottega Veneta, ever since creative director Daniel Lee's (above) appointment in July 2018, there has been a non-stop buzz surrounding the luxury Italian brand and its plans for MFW spring/summer 2020; Lee's show is expected to be the biggest talking point of the week. 
The British designer, who graduated from Central Saint Martins and previously held roles at Maison Margiela, Balenciaga and Donna Karan before joining Céline, said at the time of joining: "Maintaining the ingrained codes of the house, craftsmanship, quality and sophistication, I look forward to evolving what has gone before, while contributing a new perspective and modernity."
Lee's Bottega Veneta spring/summer 2020 show will undoubtedly embody the celebratory tone expected from MFW this season; the schedule is packed full of anniversaries and parties, as a slew of new names are welcomed and a spotlight is shone on sustainability and inclusivity.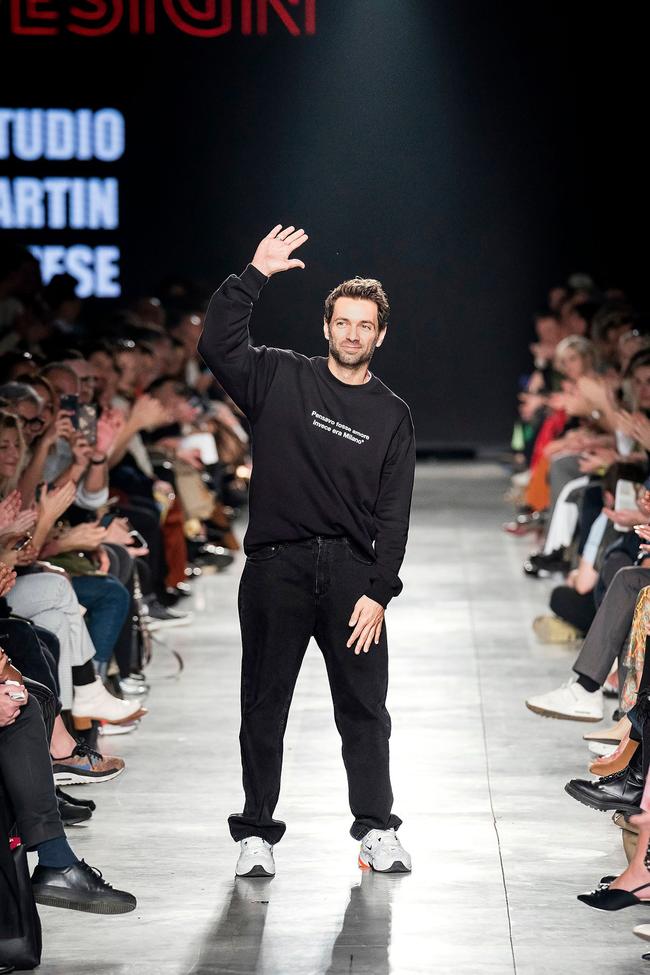 Big-ticket events 
Versace will be one of the most sought-after shows of MFW spring/summer 2020 (8pm, September 20) after Capri Holdings completed its highly publicised merger and bought the fashion house for US$2.1 billion in 2018.
Other can't-miss shows include Massimo Giorgetti's MSGM (above), celebrating its 10th year (11:30am, September 21), Salvatore Ferragamo (9:30am, September 21) and Jil Sander (8pm, September 18).
All eyes, however, will be on Bottega Veneta (6:30pm, September 19), as former creative director Tomas Maier's successor Daniel Lee delivers his hotly-anticipated spring/summer 2020 collection. So far, Lee has wowed the fashion world with his modern spin on the Italian heritage brand with its sell-out shoes and accessories. The question is: will his sophomore collection live up to expectations?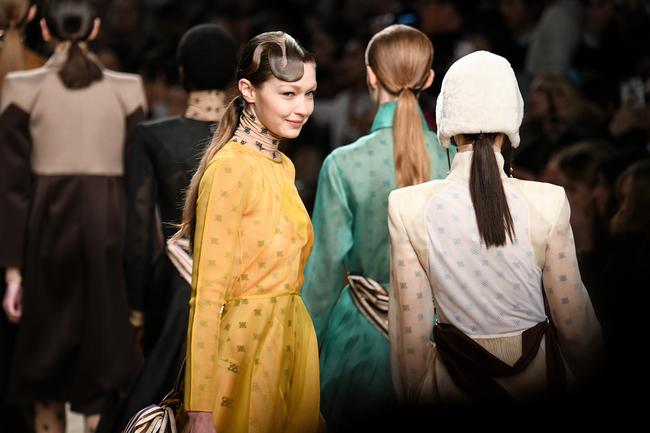 Schedule reshuffle
In the new egalitarian spirit of MFW, Prada (4pm, September 18) and Gucci (4pm, September 22) will have shared custody of the opening and closing slots, with Giorgio Armani as Saturday's main (4pm, September 21). In the name of maintaining balance and harmony, Gucci will open and Giorgio Armani will close in the following season. Notably missing from the schedule is Roberto Cavalli. Paul Surridge departed in March, saying: "I have given much consideration to this decision and reached the conclusion that the mission I have signed on has changed and enters a new direction with a new perspective." In July, Dubai-based property developer Damac had its bid to buy the brand approved – but the brand's next chapter remains a mystery. Philipp Plein has put a pause on his over-the-top shows, opting instead for an in-store event, while this season will be Fendi's (above) first womenswear collection without Karl Lagerfeld's input (12:30pm, September 19). The legendary designer passed away days before the February show.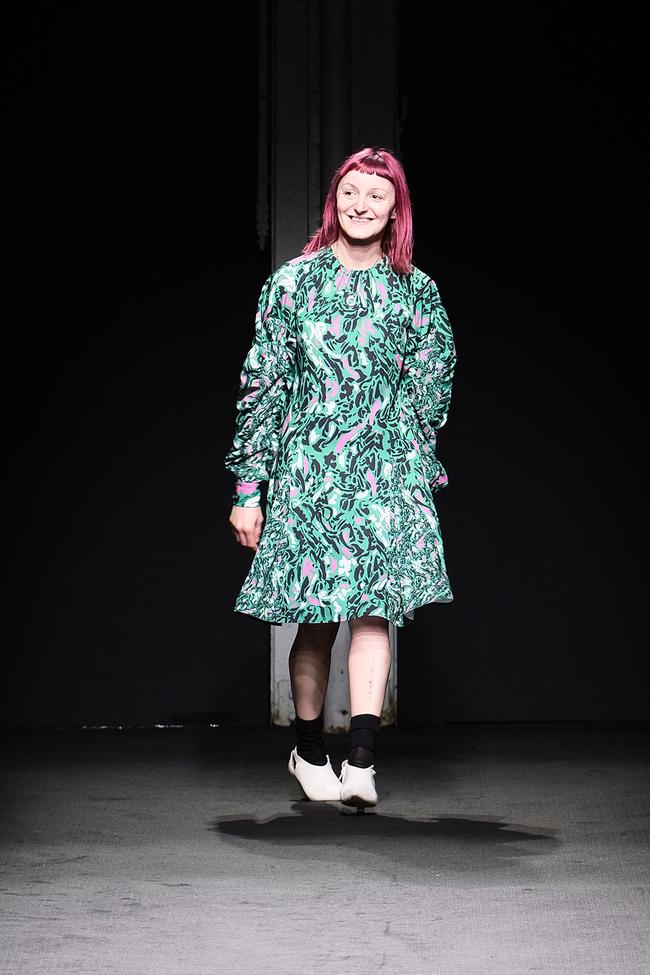 New additions
A handful of new names are making their MFW debuts this season, including MRZ by Simona Marziali (5:30pm, September 19); Antwerp Royal Academy of Fine Arts master graduate Shuting Qiu (11:30, September 22) and Copenhagen Fashion Week darling Nynne Kunde (5:30pm, September 21).
Making the move from New York is German brand Boss as it looks to strengthen its ties in the European markets (10:30am, September 22). Drome by Marianna Rosati (above) joins from Paris Fashion Week (9:30am, September 22). London's Peter Pilotto is decamping to Milan also — the first time since the brand's inception in 2007 — swapping London's cocktail clubs for the historic Teatro Manzoni (12:30pm, September 18).
Notable celebrations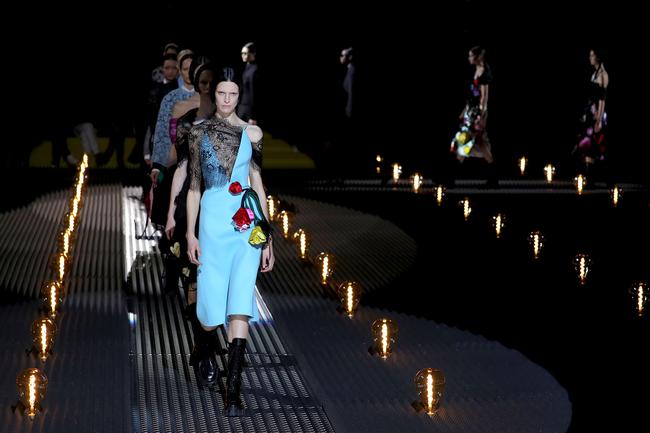 Vogue Italia's fashion-talent scouting project 'Vogue Talents' is celebrating its 10th year. The multimedia digital platform has unearthed talented fashion creatives from across the world and the initiative is now synonymous with representing social trends from the past decade: sustainability, inclusivity in beauty, gender fluidity and feminism, to name a few.
"It's borderless and barrier-free," says Sara Sozzani Maino, head of Vogue Talents and deputy editor-in-chief of special fashion projects at Vogue Italia. "It searches the world because there's talent everywhere. Our mission is to act responsibly and set an example that the world needs to change." Vogue Italia will mark the milestone with a retrospective exhibition on September 20 to 21, held at the Palazzo Cusani, Brera.
Meanwhile, Vogue Japan is celebrating its 20th birthday with a Kawaii-themed party in partnership with Bulgari, hosted by creative director-at-large Anna Dello Russo (above) and editor-in-chief Mitsuko Watanabe on September 18.
And rounding off proceedings with a focus on sustainability is the third edition of the Green Carpet Fashion Awards, which will close the week at La Scala Theater on September 22 and will be hosted by Livia Firth, creative director of Eco-Age, and Carlo Capasa, chairman of CNMI.
Sara Dal Monte